LS5 - 5 meters
Our 5-meter version offers a safe and secure shelter for multiple purposes.
The shelter is constructed with unique insulating panels that ensure an energy-efficient and healthy indoor environment in all climates. The sturdy construction, sound insulation, and comfortable temperature provide an ideal setting e.g. for a classroom.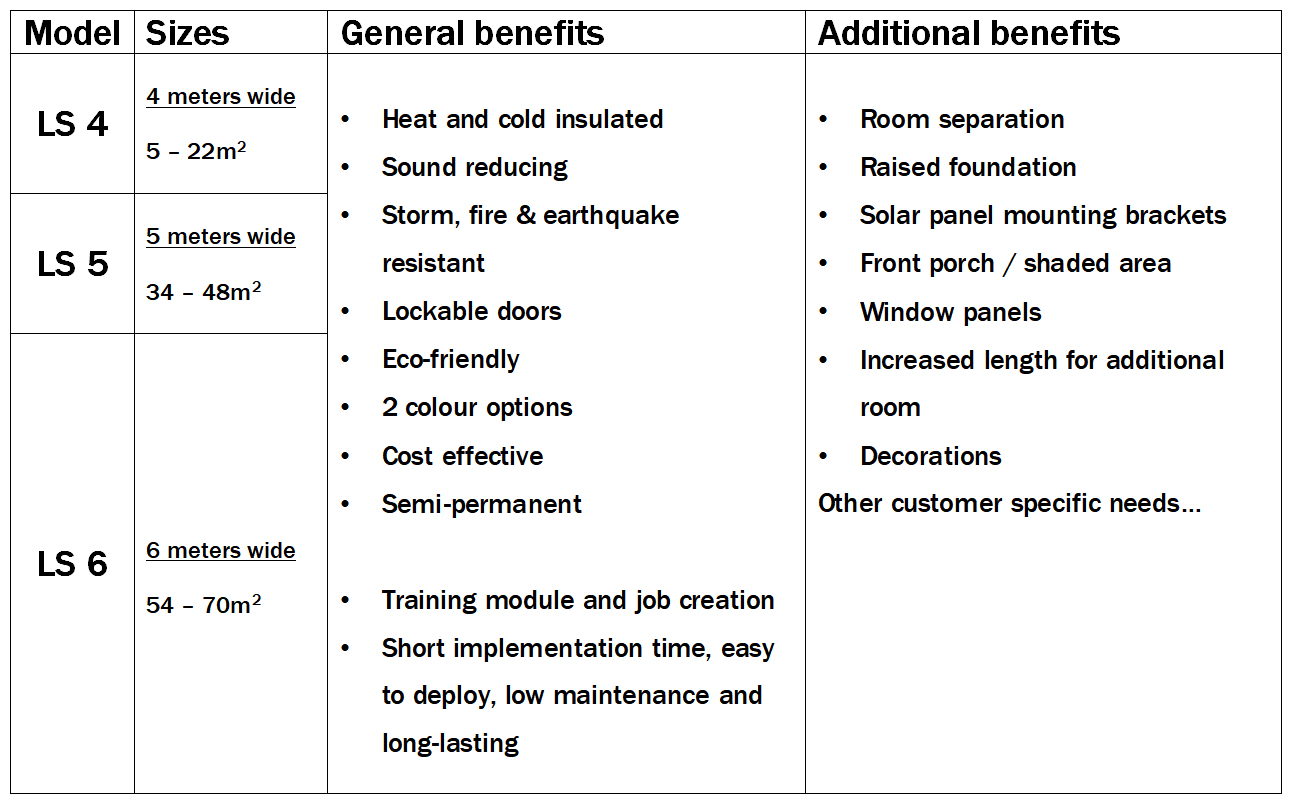 "Obtaining a quality education is the foundation to improving people's lives. When children are offered an education they are given the opportunity to break from the cycle of poverty."
UN Sustainable Development
Goal No. 4: Quality Education