LS6 - 6 meters
Our 6-meter version offers a safe and secure shelter for multiple purposes.
The shelter is constructed with unique insulating panels that ensure an energy-efficient and healthy indoor environment in all climates. The sturdy construction, sound insulation, and comfortable temperature provide an ideal setting e.g. for a classroom.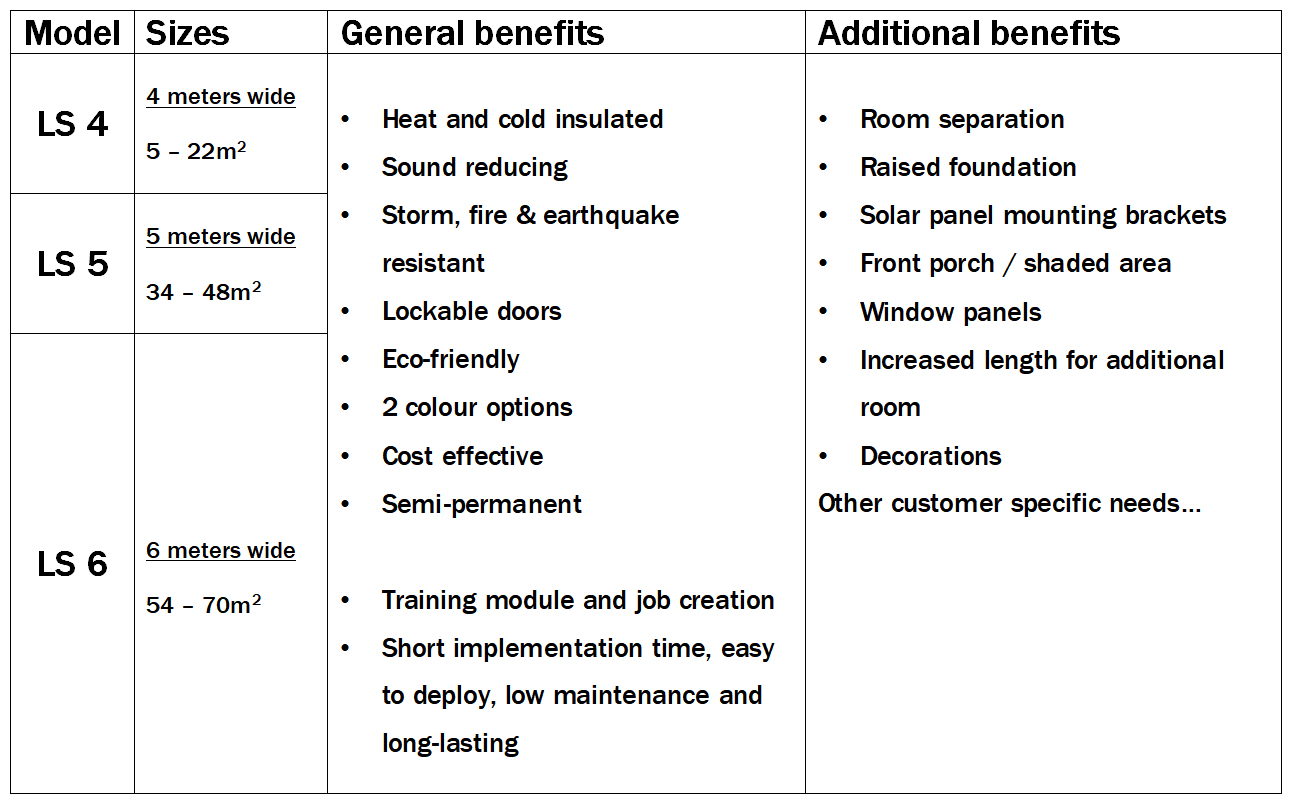 "After moving in to this shelter, we no longer feel that we are refugees living in tents. It feels more like living in a real house."
Mama Amena
Syrian Refugee i Northern Iraq